Web Content Viewer (JSR 286)
About Four Seasons in Havana
TATA SKY presents Tata Sky World Series, a dedicated service featuring the best shows and series from around the world. We bring to you the critically acclaimed Cuban series 'Four Seasons in Havana' featuring the legendary detective Mario Conde.
Adapted from Internationally renowned novelist Leonardo Padura's 'Havana Quartet', the series captures detective Conde's thrilling pursuit of leads towards a seemingly impregnable web of drugs and crime. And while being confronted by politics and corruption in his own Havana Police Department.
With shocking twists and turns through the series, Four Seasons in Havana is a sophisticated thriller- drama that showcases the mettle legendary detectives are made of.
Critical acclaim
IMDB rating - 8.3
Winner Best Mini Series - The Platino Awards for Iberoamerican Cinema
Nominated for Best Series - Ghent International Film Festival
Nominated for Best Series - Series Mania
"Four Seasons in Havana pits the color, music, sensuality and rambunctiousness of Cuba against not only crime and corruption in high places but, in Jorge Perugoria's cornerstone performance as Captain Mario Conde, the overwhelming solitude of a romantic condemned to affairs, who dreams of marriage and family, though he knows it will never happen. Few gumshoes, in the final analysis, are so melancholy."
- Variety
"Few series transport viewers to a specific place and time as effectively as this one. For those looking for an easy introduction to Padura's work and his sui generis detective, Four Seasons offers the perfect opportunity."
- The Sacramento Bee
lieutenant Conde
An unorthodox investigator, Conde believes in getting emotionally attached to a case. Turning investigations into personal conflicts, he approaches them the street-smart way. And all along, he also longs for a past that could have been better.
Sergeant Manuel Palacios
Conde's partner in investigations, Palacios is more dramatic while also being pragmatic. Being a 'critical conscience' of his boss, he also has another side - a womanizer.
Candito 'The Red'
Having led a marginalized life, Candito knows the Cuban underworld like the back of his hand. One of Conde's old friends, he evolves the most in the series, in an intriguing manner.
Videos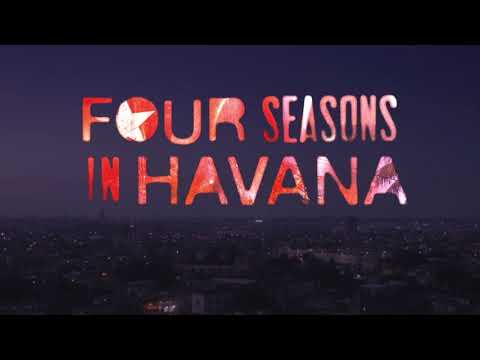 This hit Cuban television crime drama,
coming to HD on Tata Sky
subscribe now
missing the action? get tata sky connection.
Thank you for your interest in Tata Sky.
One of our representative will call you shortly.